Around the world with Nicolas Lunven
Vendée Globe 2020
The Vendée Globe is one of the greatest sporting events and one of the last adventures of our planet: sailing singlehanded around the world, without stopovers and without assistance.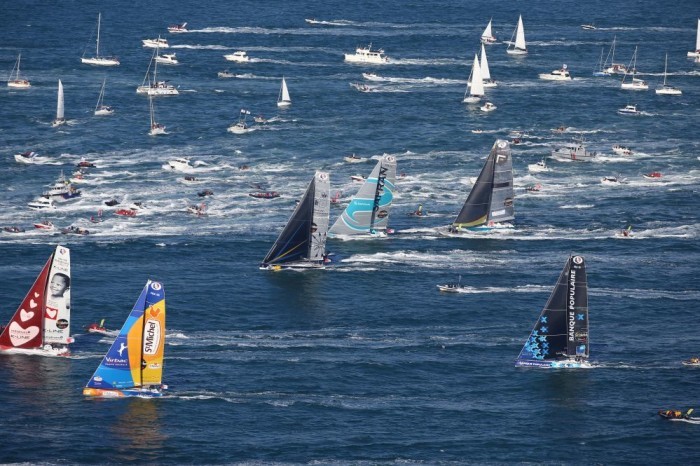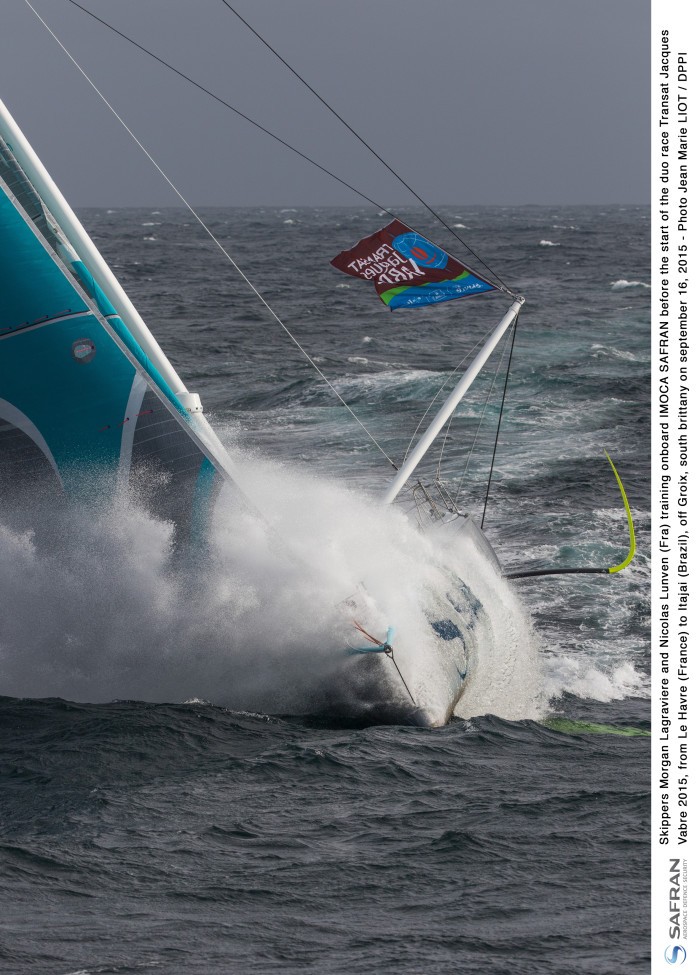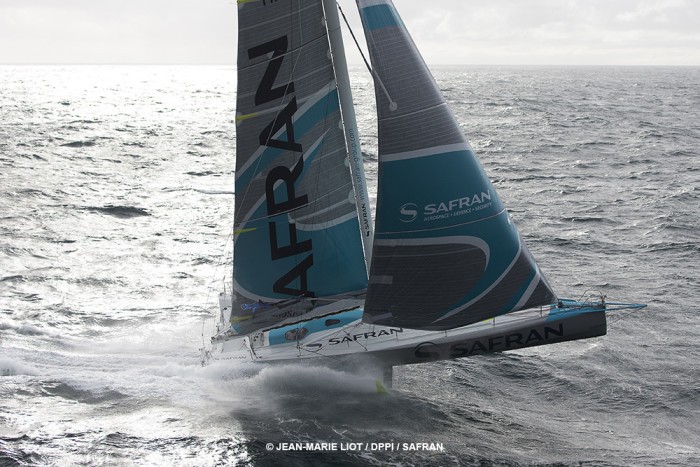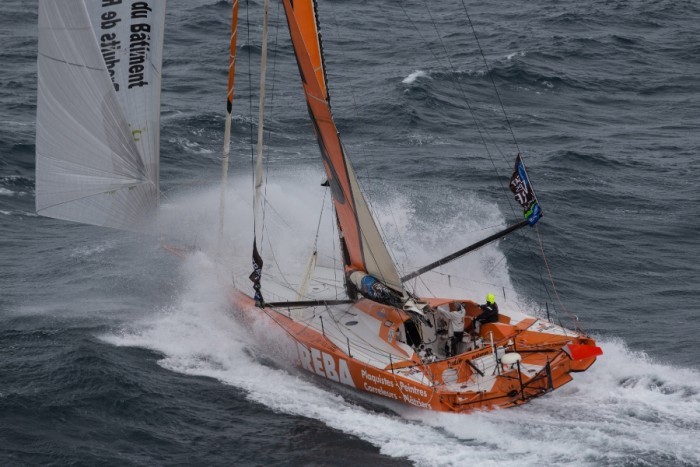 The Vendée Globe is an excellent in-house communication medium to strengthen the bonds between your associates and create a sense of belonging.
With an upper socio-professional category audience, this extreme sport, open to all from 7 to 77 years of age, is also a formidable external communication tool to boost your image, your notoriety and your customer loyalty.
YOUR SAILING PROJECT
An 18-metre boat for participating in races that attract the most media coverage: Vendée Globe, Route du Rhum, Transat Jacques Vabre
A turnkey sports project with a recognised, young and impressive skipper
A shore crew of 5 to 7 people dedicated to the project
A guaranteed return on investment
The reflection of your values:competitiveness, courage, quality, performance, respect for the environment, team spirit, solidarity, seeking new challenges, etc.
A sports project of national and international dimensions supporting your development and your strategy
An external communication tool:developing customer loyalty and attracting prospective clients by giving off a strong image
An in-house communication tool:bringing your associates together around the sailing project
Creating synergies with your partners and shareholders
MEDIA IMPACT
Figures from the Vendée Globe 2016-2017 (source SAEM Vendée)
75 days of racing approximately
2.25 million visitors to Les Sables d'Olonne
200 million euros of gross media value in France
1,274 hours of TV broadcasts across 97 channels spanning 190 countries
345 million pages viewed at www.vendeeglobe.org (website + mobile application)
Figures from the Route du Rhum 2014 (source OC Sports)
12 days of racing
2.2 million visitors in Saint Malo
37 million euros of gross media value in France
2 million TV viewers for the live coverage of the start
57 hours of TV broadcasts
30 million pages viewed at www.routedurhum.com
A WINNING EXAMPLE
Banque Populaire, Winner of Vendée Globe 2016-2017 with Armel le Cléac'h, revealed an equivalent advertising value in terms of media coverage for the project between September 2016 and March 2017: 55-million euros! In all, Armel Le Cléac'h secured 34 headlines, was the subject of 4,193 TV topics, generated 88-million publications viewed on social media and 12-million videos viewed...